Our Story
Back in 1944, Shri Satish Chona began the journey of sharing his family's brand of wholesome goodness throughout Ahmedabad. As this small idea grew, We won over millions of fans with are unique taste, quality and original ice-cream flavours. At the same time, our iconic Chana Puri made first-time visitors of our restaurants into loyal regulars. Infusing the taste of nostalgia in a well-guarded recipe, we became a 'home away from home'.
As tastes changed, so did we, but we never forgot our time-tested values and commitment to serving only the best to our patrons. Those same principles live on in the restaurant chain 1944 The Hocco Kitchen and Huber & Holly, driven by the rich expertise and guidance of the Chona Family.
Inspired by the same principles we now have a new legacy in the making. HOCCO, from House of Chonas Collaborative.
It's old and new, nostalgic and fresh, the same yet different. It is the future mixed with a blast from the past of mouth-watering meals, sweet memories, and stories of friends and families- ours and yours.
HOCCO is where we create New Stories. Together.
Let's HOCCO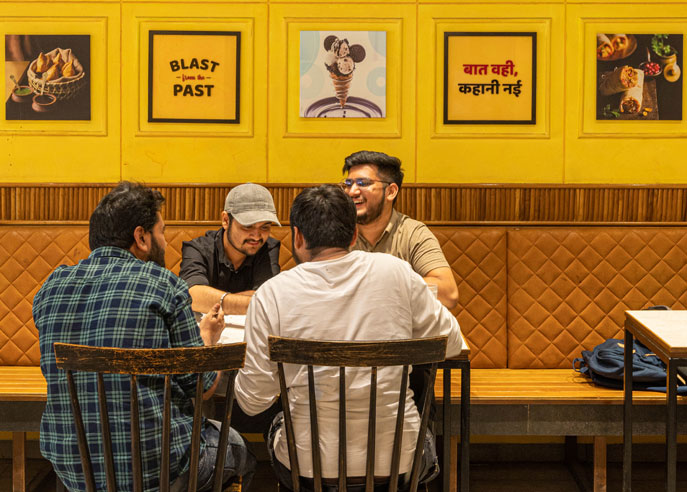 Delicious, any way you stack it.